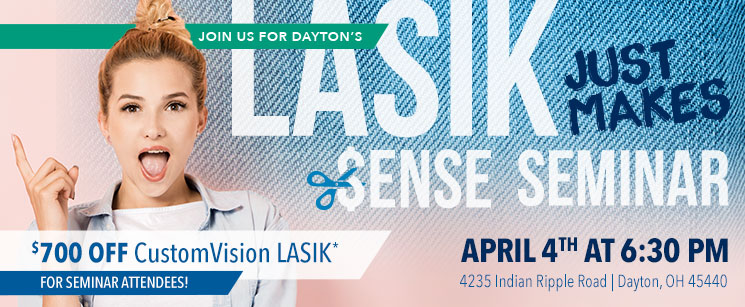 You're Invited - Dayton LASIK & Cataract Forums
Throughout the year Stahl Vision hosts FREE forums. You will learn all about CustomVision LASIK or Advanced Cataract Surgery, meet the Stahl Vision team and ask local experts Doctors Stahl and Knowles all of your questions. Plus, we will show you how affordable LASIK & Advanced Cataract Lenses can be! But you don't have to wait for a seminar, come in for a FREE LASIK EXAM or CATARACT EXAM (cataract exams are billed to your health insurance) and you can find out right away if you are a candidate.
Check back soon for dates for our upcoming seminars this spring.
Upcoming LASIK Forums:
LASIK Forum - Thursday, April 4th at Stahl Vision
Upcoming Cataract Forums: These events are for adults over 55 years old to learn about Refractive Lens Exchange (RLE) and Advanced Cataract Surgery
Thursday, April 25th at 6:30pm at Stahl Vision

RSVP: