LASIK Patient Testimonials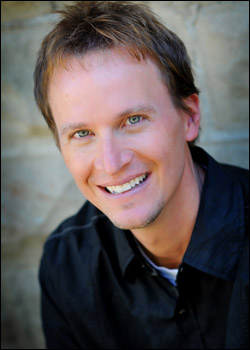 "To this day, I still have people ask me about having my eyes done with Dr. Stahl. It's now been 14 years and I am still amazed that he gave me the gift of sight so I could enjoy my daughter's activities over the years. I think of how many years I went either straining to see or wearing glasses and contacts since back to third grade. When I could see better than 20/20 the very next day, it was a gift I will never forget! My eyes are still doing great after having one of them adjusted a couple years ago. I ran into Dr. Stahl last week and told him I will never forget what his talents did for me-and I know for thousands of others here in the Dayton area. Now, we are looking at having this done for 18 year old daughter at some point in the future as well. I couldn't be more happy with the results! "
- Jeff Stevens, Mix 107.7 Morning Host/Signer
---
"Dr. Stahl made me feel like I was his only patient. My hand holder Leslie did a great job getting me ready for the procedure and helped put me at ease."
- Robert W.
---
"Raving fan. Thanks!"
-Dan R.
---
"I chose Stahl Vision because of the reputation they have. I was impress from the very beginning with how well organized the office is. My first appointment went very smoothly. Everyone knows their job and the role they play in the entire process. The day of surgery was the same, very well coordinated. Everyone's knowledge of the procedure was evident in how well they worked together. Of course Dr. Knowles was excellent explaining the procedure every step of the way. The after care was very important and you can tell the doctor and staff are careful.
I would definitely recommend Stahl Vision!"
-James
---
"I chose Stahl Vision because my optician recommended it. She said you had the best equipment in the area. Also, I know several people who've had LASIK there and were very happy.
I was very nervous but your staff worked with me and made me feel much better. Every staff member was friendly and caring.
The day after the surgery I was already seeing 20/15. Healing time was so short. I wish I had done this years ago.
I would recommend Stahl Vision to anyone. It was fast & the best decision I've made in years."
-Sara
---
"Going much of my life wearing some sort of corrective lenses started to become just a way of life and something I expected as how I was going to be able to see. However, my family gave me a gift I can never forget when they gave me the chance to see on my own. I can't say enough good things about Dr. Knowles and Dr. Stahl along with a staff I will never forget. They were in constant contact during the entire PRK process. It's been 11 weeks since the surgery and I couldn't be any happier. It's like starting a new life."
-Lori
---
"I have been wearing contacts and glasses since I was in third grade and I couldn't wait to have LASIK surgery to correct my vision. I was very nervous about having the surgery done because I was worried about complications with my eyes. On the day of surgery I was anxious but now post-surgery, I couldn't be happier that I had it done! Dr. Stahl and his wonderful staff answered all of my questions and calmed my fears before the surgery and during the surgery. Dr. Stahl talked me through the entire procedure while one of his nurses grabbed my hand. The surgery was quick and painless and the results are truly amazing! I am seeing details that I have never seen before and the experience of waking up in the morning without reaching for my glasses is priceless! I would recommend it to anyone considering the procedure. Dr. Stahl and staff are fabulous and have changed my life! Thank you."
-Ashley B.
---
"My experience with Stahl Vision was very positive. It was very professional, personal and effective. Questions were answered explanations were clear. The entire staff was friendly and helpful. I would recommend Stahl Vision to everyone."
-Bill B.
---
"My experience at Stahl Vision has been fantastic. I have never met a more friendly and helpful staff. Being able to see the immediate results of the surgery was great. The staff made me feel comfortable the morning of my surgery and Dr. Stahl instilled confidence in his skills. Overall, I would give my experience a 10 out of 10 and recommend it to everyone!"
-Marie
---
"I chose Stahl Vision for my LASIK surgery because of his reputation as well as the recommendations from other friends who had the surgery. The experience was quite pleasant, the staff was friendly and seemed willing to entertain all questions.
Now that I have my new vision, I have the added convenience of great vision without contacts or glasses. It has been life changing already. It's great to watch T.V without having to change out my contacts for glasses. It is even better to be able to see faces approaching without contacts or glasses. I wish I had the surgery sooner rather than later, but hindsight is 20/20. The other thing is that lots of people want the surgery but feel it is not affordable. Stahl has special financing options!" [Note: financing subject to credit approval, financing may not make surgery affordable for everyone]
-Kristen