Brian Stahl, MD, OD
LASIK & Cataract Eye Surgeon
at Stahl Vision Laser & Eye Surgery Center in Dayton Ohio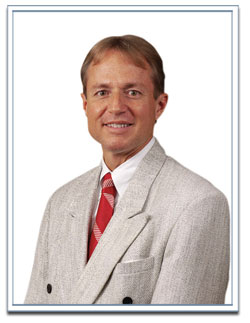 Brian Stahl, O.D., M.D. is the Founder of Stahl Vision in Dayton Ohio where he is a well recognized Ohio LASIK & Cataract Surgeon. Dr. Stahl received his Medical Degree at the Ohio State University College of Medicine and completed his Residency in Ophthalmology at the Ohio State University Medical Center. He continues to hold the academic title of Associate Professor of Ophthalmology at the Ohio State University Department of Ophthalmology and teaches newer doctors techniques of eye surgery, including techniques of LASIK Eye Surgery, Intraocular Lens Implantation (IOL) and Cataract Surgery in Ohio.
Dr. Stahl has been serving the eye care needs of Ohio residents for over 15 years. Among Ohio eye care patients he is perhaps the area's best-known eye surgeon for providing LASIK and Custom Wavefront LASIK to patients from Dayton and throughout the Miami Valley. He has been selected as the leading LASIK surgeon in Dayton, and the overwhelming choice of fellow doctors by a Wright State University study. Dr. Stahl pioneered Laser Eye Surgery including LASIK, PRK and Custom Wavefront Laser Eye Surgery in Dayton and was the first to do Laser Eye Surgery for a Dayton patient, first to do Laser Eye Surgery for farsightedness, and first to offer Wavefront Guided Custom LASIK treatments which are often called Custom LASIK, CustomCornea® & CustomVision™.
Among LASIK surgeons across the United States, Dr. Stahl is one of the most highly regarded surgeons for his work and contributions in developing the computer analysis and Excimer laser treatment nomograms that are used and applied by surgeons to achieve the best possible results for their patients.
Dr. Stahl is certified by the American Board of Ophthalmology and is a member of numerous academic groups including the International Society of Refractive Surgery, American Medical Association, American Academy of Ophthalmology, American Society of Cataract and Refractive Surgeons, Ohio State Medical Association, Ohio Ophthalmological Society and the Dayton Area Society of Ophthalmologists.
Read Online Reviews of Dr. Stahl here:
http://www.vitals.com/doctors/Dr_Brian_Stahl/profile
http://www.ucomparehealthcare.com/drs/brian_stahl/reviews.html
The Stahl Vision Center Team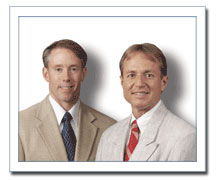 Dr. Brian Stahl founded Laser Vision Correction of Dayton and Stahl Vision Laser Eye Surgery Center.  He was the first doctor in the region to perform Laser Eye Surgery for the correction of nearsightedness (myopia), farsightedness (hyperopia) and astigmatism and is one of the top 50 LASIK surgeons nationwide.