Dr. John Gillis Joins Stahl Vision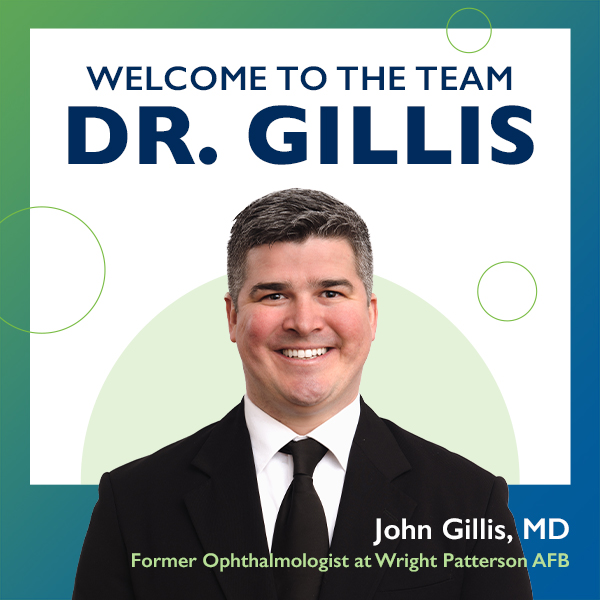 Stahl Vision, the Miami Valley's leader in LASIK & cataract surgery, is proud to welcome Dr. John Gillis to our team of expert ophthalmologists.
Dr. Gillis is a board-certified ophthalmologist with a specialization in cataract surgery, diabetic and glaucoma exams, as well as auto-immune baseline eye exams, dry eye, and routine eye exams.
Dr. Gillis received his undergraduate degree in Biology and Psychology from the University of North Carolina at Chapel Hill. He went on to complete his medical degree from the Uniformed Services University of the Health Sciences (USUHS) in Bethesda, Maryland.
Prior to joining Stahl Vision and following in our very own Dr. James Knowles' shoes, Dr. Gillis was formerly the Chief of Ophthalmology and Refractive surgery at Wright-Patterson Air Force Base and is an experienced surgeon in advanced cataract surgery utilizing the same advanced lens technology we offer at Stahl Vision.
Dr. Gillis is certified by the American Board of Ophthalmology and is a member of the American Medical Association, the American Academy of Ophthalmology and the American Society of Cataract and Refractive Surgery.
We are excited to welcome Dr. Gillis to Stahl Vision's mission of excellence in eye care. Call Stahl Vision at 937-427-20-20 to schedule an exam today.